JOHANNESBURG—African countries are spending billions of dollars trying to penetrate the biggest outbound tourist market in the world but with limited success.
China is the continent's largest single trade partner, but its citizens remain hesitant to explore a continent that's often in the news for the wrong reasons, such as conflict, extremist attacks, and food shortages.
"It's understandable that African nations want Chinese tourists because the [COVID-19] pandemic and its associated travel bans almost wiped out entire tourism industries—especially in African countries heavily reliant on the foreign exchange that tourists bring in and the money they spend in domestic markets," said Mike Fabricius, a specialist in tourism management, consulting and marketing for his Johannesburg-based company, The Journey.
"Tourism in Tanzania, for example, pre-COVID, accounted for 17 percent of GDP. Losing that sent Tanzania into economic freefall," he told The Epoch Times.
Mr. Fabricius previously worked as a tourism consultant for the United Nations and World Bank and has managed projects and planned strategies for governments across the globe.
In 2019, before the pandemic, the World Travel and Tourism Council (WTTC) estimated tourism in Africa had an annual growth rate of 5 percent, contributing an average of 8.5 percent GDP.
The WTTC said direct investments into the tourism sector were about $29 billion, and that it created jobs for 24.3 million direct employees, accounting for 6.4 percent of Africa's total working population.
It estimated that COVID-19 travel restrictions cost Africa at least a third to half these numbers.
In South Africa, one of the continent's premier destinations with its excellent accommodation, pristine beaches, and extensive wildlife parks, foreign tourist travel dropped by almost 85 percent in 2021 compared to pre-pandemic levels in 2019, according to government statistics.
In 2019, the South African tourism sector contributed almost 6.5 percent of the GDP as a share of total economy (ZAR 405.2 billion). In 2020, that had dropped to just over 3 percent (ZAR 180 billion), a loss of almost 56 percent.
"There were losses of the same magnitude, and worse, across all major African tourism markets," Peter Masila, a tourism lecturer at Moi University in Kenya, told The Epoch Times.
Chief Operations Officer of South African Tourism, Nomasonto Ndlovu, said at least 500,000 jobs were lost in the local tourism sector because of the pandemic.
"We project an almost full recovery by the end of 2024, and we're confident that the huge market that is China will help us achieve that," she told The Epoch Times.
In 2019, 155 million Chinese tourists visited foreign destinations. But Ms. Ndlovu acknowledged few chose Africa.
"For example, between 94,000 and 95,000 visited South Africa in 2019. So we can't blame COVID entirely for low numbers of Chinese visitors. As far as South Africa's concerned, we're now spending a lot of money on new plans and strategies to win more Chinese over, and I know other African countries are doing the same."
South Africa, Egypt, Kenya, and Tanzania are some of the countries now offering more direct flights to China. Tanzania's national airline is even giving discounts of up to 50 percent on flights to the Far Eastern giant.
Kenya's partnering with Chinese social media platforms to advertise attractions such as the Maasai Mara game park.
"It's working; we're already getting more Chinese to visit our great country by marketing on WeChat and TikTok. Between January and April 8,000 Chinese tourists entered Nairobi. In 2022, [during] the same period, less than 6,000 visited Kenya," John Chirchir, acting CEO of Kenya's Tourism Board, told The Epoch Times.
Tanzania's tourism minister, Mohamed Mchengerwa, told The Epoch Times: "We have lots of work to do in order to get a slice of the gigantic Chinese market. Our tourism board expects only 45,000 to visit Tanzania by the end of the year.
"Now if you consider that we had 1.5 million foreign tourists in 2022 [visiting attractions such as Mount Kilimanjaro], it shows we are nowhere close to truly winning over the Chinese," said.
But Mr. Fabricius and Mr. Moi said African authorities were placing too much emphasis on numbers.
"With the Chinese, it should be less about the number you attract, and more about the specific type of tourist and the money they spend on specialized activities," said Mr. Moi.
Mr. Fabricius, who's worked on tourism projects in China, said Africa was unlikely to ever be a place that appealed to the mass tourism Chinese market.
"I think most [African] destinations are failing to understand that the Chinese market has evolved a lot in recent times; it's actually one of the most complex tourism markets in the world," he explained.
"African countries still tend to throw the Chinese into one pot, still subscribing to cliches like the Chinese only travel in big groups and get taken in huge tour buses from place to place, snapping thousands of photos along the way.
"But with the new generation of Chinese travelers, there's no longer such a thing as 'the Chinese tourist'; it's become a lot more diversified and segmented."
Mr. Fabricius said the Chinese mass tourism market remained focused on "iconic" travel destinations, such as London, Paris, and New York.
"Africa is not going to attract that bulk market. Africa is a niche destination. African countries should rather concentrate on attracting mostly younger Chinese tourists with focused interests in things like culture, wildlife, and exploring."
Mr. Moi commented: "You've got to tell the Chinese, 'Here in Africa you won't just be bussed to the Eiffel Tower and Buckingham Palace to take photographs. Here in Africa, you'll have a real, once-in-a-lifetime adventure; you'll meet people with rich cultures and you'll see wildlife you will not see elsewhere ever again.'"
Rosemary Anderson, chairperson of the FEDHASA organization, which represents hospitality industries across Southern Africa, agreed that African tourism sectors should promote "unique experiences" in China.
"The continent has such rich cultural assets and diverse experiences. South Africa, for example, offers every experience imaginable—wildlife safaris, stunning landscapes, vibrant culture, and adventure activities," she told The Epoch Times.
Ms. Anderson said Africa should do more to collaborate with Chinese travel agencies and tour operators.
"Much of the international travel booked from China is done through travel agents and tour operators and many of them are based in buildings where big corporations are based. There must be a focus on establishing partnerships which could be in the form of joint marketing initiatives or custom itineraries."
But government inefficiency and bureaucracy remained major challenges to African efforts to lure Chinese tourists, according to Ms. Anderson, Mr. Fabricus, and Mr. Moi.
"Easy visa access is paramount. You have to make it easy for the Chinese to visit Africa. That is not happening in most African countries. It's no good having slick marketing and then your government stuffs you up by making it hard for the Chinese to get visas," said Mr. Fabricius.
Ms. Anderson added: "We make it incredibly difficult for large source markets such as China to visit Africa, because of inefficient visa processes.
"South Africa [for example] has an e-Visa system that accepts applications by Chinese nationals, but the process remains cumbersome and is not fully optimized. We need to make travel to Africa simple and seamless, removing the red tape."
Again using South Africa as an example, Ms. Anderson said Australia was one of the country's primary long-haul tourism competitors, and a fair competitor comparison could be made to gauge the performance of tourism numbers.
In 2019, she said, Australia welcomed 1.2 million Chinese tourists, compared with South Africa's 94,000 to 95,000.
"On paper South Africa has far more going for it in terms of diversity and attractions. However, it is just so much easier for the Chinese to obtain an online visa to visit Australia. They have it within 48 hours in comparison to South Africa's 'tourist-unfriendly' regime of taking months, if at all, to receive a tourist visa," Ms. Anderson explained.
She suggested that marketing initiatives should span both the public and private sectors, ensuring that messaging in China was targeted to attract diverse budgets, ages, travel interests, preferences, and travel motivations.
"We also need to do more to ensure that destination and product information is available on Chinese search engines and marketing on Chinese social media channels, like Weibo and WeChat," said Ms. Anderson.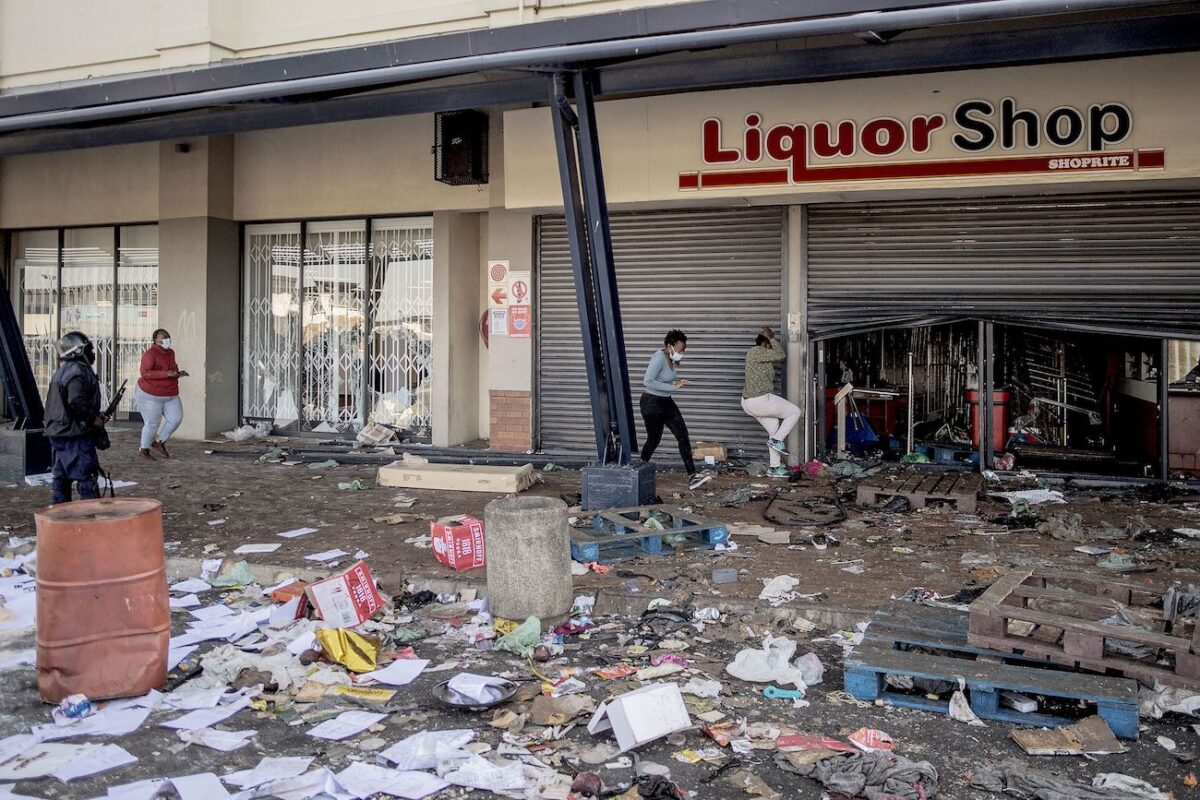 Mr. Fabricius said the effort to attract Chinese visitors should begin in Africa, not Beijing.
"China is Africa's biggest trade partner and tens of thousands of Chinese business travelers are visiting the continent every day," he pointed out.
"That creates another opportunity, these people who come on a business trip and then after that they tell others about their experiences and that creates a second wave of the leisure travel market."
Mr. Fabricius said African authorities weren't paying enough attention to "the fact that the average Chinese tourist is very risk-averse."
"The Chinese are very aware of the high crime levels in some African countries. South Africa, in particular, has a global reputation for being crime-ridden.
"Although it's relatively rare for tourists to be attacked in South Africa, it does happen and there have been some high-profile murders of foreign tourists recently. That's a big deterrent.
"More has to be done to make African countries safer and more secure.