Chinese students attempted to have a Shen Yun performance canceled at a top Texas university in 2018 by sending requests to the university's president and the theater tickets office, according to emails recently provided to The Epoch Times.
Before Shen Yun's performance at Texas A&M University (TAMU), a Chinese student named Tian Su, sent an email to the then-university president Michael Young asking him to not let the performance take place.
In the email, Mr. Su attacked Shen Yun and Falun Gong, a spiritual discipline under heavy persecution in China, with language that echoed Chinese Communist Party (CCP) propaganda, alleging that the performance would make the environment for Chinese students "not safe."
Mr. Su also sent an email to the theater's ticket office, asking them to revise the language describing Shen Yun's performance as "authentic Chinese culture" that cannot be seen in China.
TAMU is one of the world's top 100 universities in science and technology. Its engineering school ranks among the top ten in the United States.
Another student named Bizhu also asked the box office to "think twice" about hosting the event, claiming the show was linked to politics and might entail negative consequences for Chinese students in TAMU as it was organized by the Southern USA Falun Dafa Association, an organization run by practitioners of Falun Gong.
"Our diploma in TAMU might not be taken as legit when we go back to China because of this," the email stated. "It might hurt our reputation in China, and more practically, the validity of our degree."
A former engineering student at TAMU who took part in organizing the event recently provided the emails to The Epoch Times. He only gave his first name Jim for fear of reprisals. He has reported the incident to the FBI and provided the emails.
Such efforts at censorship are familiar to Shen Yun Performing Arts—a classical Chinese dance and music company—which has for years been targeted by an unrelenting campaign by the Chinese Communist Party (CCP) to interfere with its performances around the globe.
The company, founded in New York in 2006, has a mission to revive 5,000 years of traditional Chinese culture through the arts, according to its website. The company gives audiences a glimpse of "China before Communism," a divinely inspired civilization where ancient wisdom and spirituality thrived but were crushed when the communist party took over, its website states.
Shen Yun's performances include depictions of present-day China and the regime's over two-decade-long persecution of Falun Gong.
The practice, which involves meditative exercises and moral teachings based on three core principles: truthfulness, compassion, and tolerance, gained popularity in China during the 1990s, with estimates putting the number of adherents at 70 million to 100 million. In 1999, the communist regime, fearing that the number of practitioners posed a threat to its authoritarian control, initiated a sweeping campaign to suppress the practice and its adherents. Since then, adherents of the practice have been arbitrarily detained, subjected to forced labor, tortured, and even killed for their organs.
The CCP's propaganda campaign against the practice has expanded to the West, where it uses "malign and inaccurate" labels in an attempt to demonize the practice "and incite unfounded fears that the group is dangerous or violent," according to a recent report by the Falun Dafa Information Center.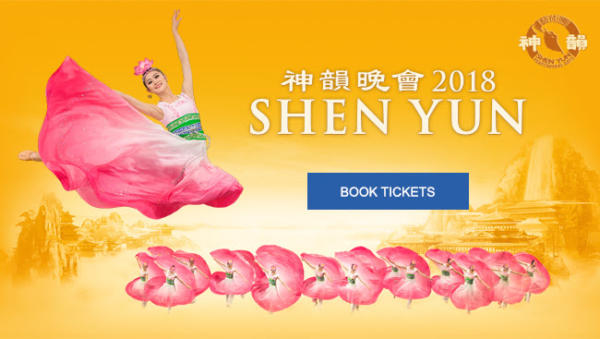 Connection With the Chinese Consulate
In a different screenshot of a group discussion on Chinese social media WeChat on Jan. 30, 2018, a Chinese student said they have contacted the Consular Assistance and Protection section of the Chinese embassy regarding the performance, and that the officials will consult with the embassy's Office of Educational Affairs before "telling us how they will intervene."
"Chairman Yuan of the CSSA has reported to the school. Some of us have protested to the president's office. But the university hasn't made a positive reply so far," the student said, adding that they can "continue to express dissatisfaction and protest" so long as it doesn't violate the local laws.
CSSA is the acronym for Chinese Students and Scholars Associations, local student groups with known links to Chinese consulates.
Supposedly created to help international students and promote cultural exchange, CSSAs form part of Beijing's sprawling overseas influence operations run under the CCP's United Front Work Department.
Levi Browde, executive director of Falun Dafa Information Center, said the incident at TAMU is part of a "broader dynamic" in the regime's efforts overseas to suppress criticism.
"We have seen Chinese students and proxy associations in other American universities, either deceived by Chinese Communist Party propaganda or under pressure from the Chinese consulate, send collective emails to university administrators lodging complaints where they claim to feel offended by an activity on campus that promotes free speech or runs counter to CCP propaganda, including ones related to Falun Gong," he told The Epoch Times.
The Falun Dafa Information Center recently released the report "Surveillance, Slander, and Censorship," which found that the Chinese regime exported its suppression of religions to U.S. soil through defamatory textbooks, as well as by interfering with Falun Gong events, some of them involving the consulate-linked CSSAs.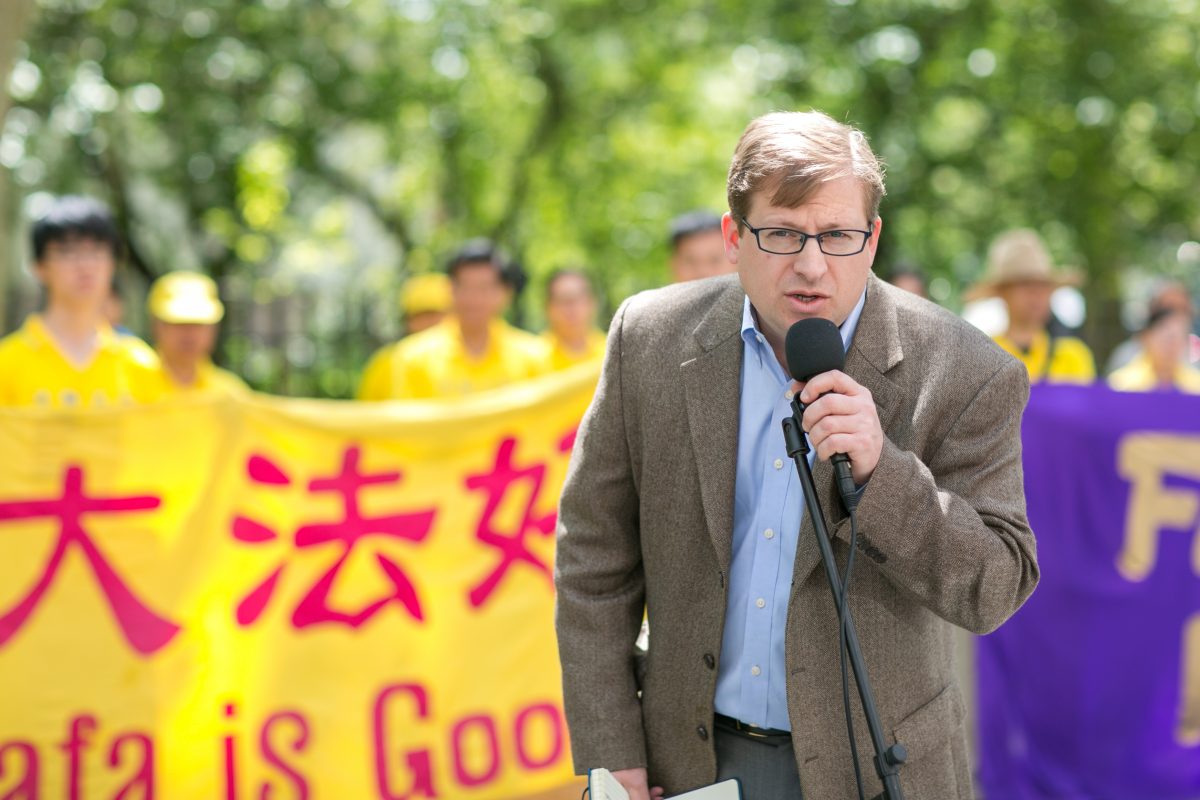 According to Mr. Browde, since 2017, there have been at least nine documented incidents in New York, Chicago, Ohio, Pennsylvania, California, and other states, where Chinese students and proxy associations at U.S. universities, "either deceived by Chinese Communist Party propaganda or under pressure from the Chinese consulate, send collective emails to university administrators lodging complaints where they claim to feel offended by an activity on campus that promotes free speech or runs counter to CCP propaganda, including ones related to Falun Gong."
"Clearly, this is another example," said Mr. Browde.
"These emails and following in-person complaints often use cookie-cutter defamatory and false labels from the CCP about Falun Gong, like 'cult' or 'anti-government,'" he said, adding such behavior is "often a coordinated effort to silence speech," with input from the Chinese consulate.
"That connection can often be hard to nail down, but in this case, it's obvious that this was reported to the consulate and instructions awaited," he said, noting the WeChat message.
Mr. Browde was particularly struck by Bizhu's argument that Shen Yun performances could "delegitimize" the Chinese students' diplomas from TAMU and damage the university's prestige.
"This too is an argument to pressure the university that it could lose lucrative tuition from Chinese students, essentially a threat of potential economic boycott if the event in question is allowed to proceed," he said.
"This is a perfect example of Chinese students and CSSAs being put in a difficult middle position because if they refuse requests or don't demonstrate their loyalty to the CCP on campus, that can have short and long-term consequences for themselves and their family in China."
Despite the attempted interference with the show, Shen Yun successfully performed at the Rudder Auditorium in College Station, Texas on the evening of Feb. 13, 2018, to a sold-out auditorium.
Mr. Young, then president of TAMU—attorney and emeritus professor—attended the performance.
When interviewed after the performance, he said: "I love the fact that it's capturing a broad range of Chinese history and Chinese culture, and it has an enormous amount of beauty and passion connected to it."
The Epoch Times has contacted the Chinese Embassy for comment.
Sherry Dong, Li Chen, and Cathy He contributed to this article.