Former President Donald Trump's attempt to shift his New York criminal case to federal court has been rejected by a U.S. judge.
Trump and his lawyers argued that because Trump was president when he carried out the actions for which he's been charged, the case should be heard in federal, not New York, court.
U.S. District Court Judge Alvin Hellerstein, a Clinton appointee, disagreed.
"Trump has failed to show that the conduct charged by the Indictment is for or relating to any act performed by or for the President under color of the official acts of a President," Hellerstein said in a July 19 ruling. "Trump also has failed to show that he has a colorable federal defense to the Indictment."
A lawyer for Mr. Trump declined to comment.
The office of Manhattan District Attorney Alvin Bragg did not immediately respond to a request for comment.
Mr. Bragg, a Democrat, announced earlier this year that a grand jury approved 34 felony counts against Mr. Trump for allegedly falsifying business records.
The alleged illegal acts took place in 2017 after Mr. Trump was sworn into office.
That means Mr. Trump was an officer of the United States and that the case should be removed to federal court, lawyers for Mr. Trump have said.
"This court has original subject matter jurisdiction over this criminal action because the case involves important federal questions since the indictment charges President Trump for conduct committed while he was president of the United States that was within the 'color of his office,' and the charges involve alleged federal and state election law violations that have a federal preemption defense," they wrote in one filing.
Federal law states that a criminal prosecution initiated in a state court against an officer of the United States who was acting "in an official or individual capacity for or relating to any act under color of such office" and who raises a colorable federal defense must be removed to federal court. The law applies to former officers if the charges relate to conduct performed while they were still in office.
Mr. Trump plans to assert federal defenses, including offering that he hired lawyer Michael Cohen to handle his personal affairs because he was present, according to the former president's lawyers. Mr. Cohen wrote the checks to Stormy Daniels, an adult film actress.
Mr. Trump was arraigned on the charges in April. He pleaded not guilty. The case was moved to federal court about a month later, stoking a legal battle between the defendant and prosecutors. They went to court to offer oral arguments in June.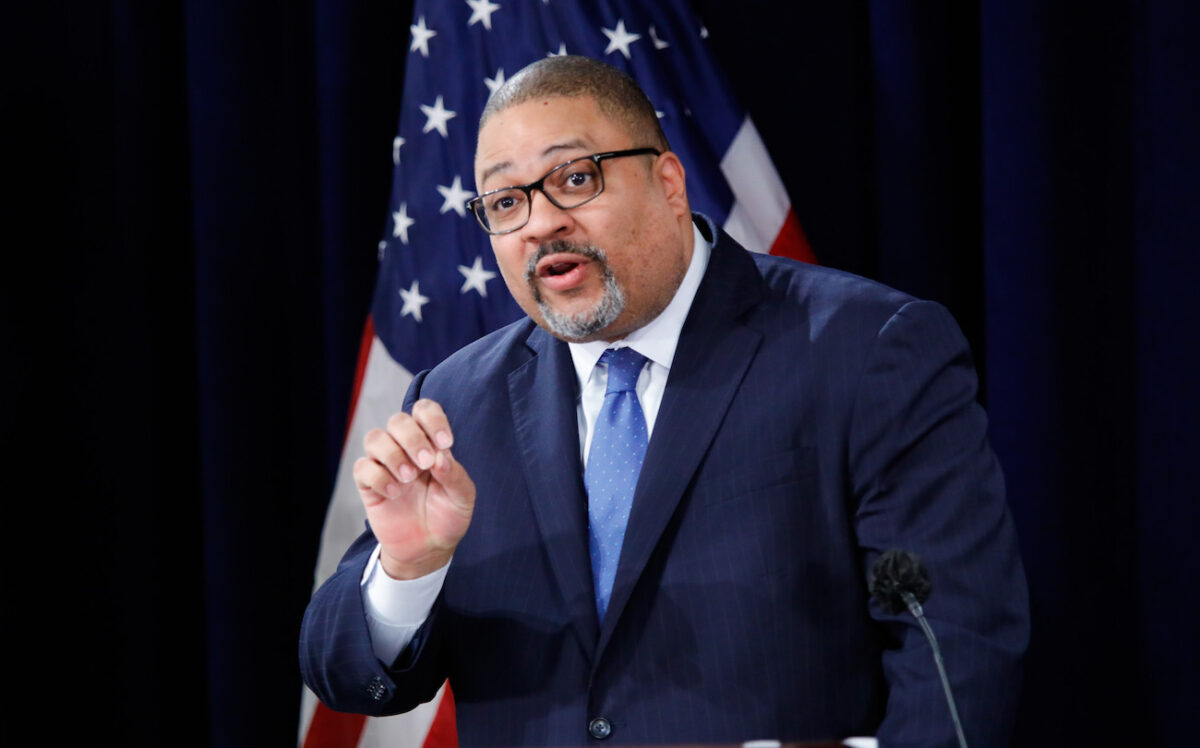 Prosecutors had urged Mr. Hellerstein to send the case back to New York court, arguing that the allegedly illegal scheme was "largely perpetrated before defendant became president."
Mr. Trump's alleged conduct "had no connection to his official duties and responsibilities as President, but instead arose from his unofficial actions relating to his private businesses and pre-election conduct," they said.
Todd Blanche, one of Mr. Trump's lawyers, had countered that the motion ignored an amendment to the law that changed the requirement that a case be tried in federal court "for any act under color of such office" to "for or relating to any act under color of such office." Mr. Blanche also said that Trump is immune from state prosecution for actions taken in relation to his role as president.
Mr. Hellerstein said that removal of cases involving federal officers "aims to prevent individual states from using their laws to hinder the federal government from exercising its lawful authority" and that the law "should be 'liberally construed,'" referring to a previous court decision.
In criminal cases, however, the need not to interfere with state proceedings must be kept in mind, according to the judge.
Mr. Trump was a federal officer but he has not satisfied the standard of acting under the color of his office, the judge said.
"Trump contends that Cohen was hired 'as a direct result of President Trump's role as President of the United States and his obligations under the Constitution, and in order to separate his business affairs from his public duties,' but offers no evidence to support that contention. Trump chose not to testify and chose not to call Cohen or any other witness having knowledge of Trump's purpose in hiring Cohen," Mr. Hellerstein wrote.
"Cohen's invoices are the only indication of a retainer, but no one testified to the existence of any retainer agreement or what legal services, if any, Cohen did other than to advance hush money to Clifford. The evidence overwhelmingly suggests that the matter was a [sic] purely a personal item of the President-a cover-up of an embarrassing event," he added.