An Iowa audience cheered enthusiastically for former President Donald Trump and his pledge to "fight any and all politically charged indictments," as Fox News host Sean Hannity said during a July 18 town hall.
"And, if elected, he is also planning to completely reform America's two-tiered system of justice and weaponized justice system," Mr. Hannity said as he introduced Mr. Trump. Applause, whistles, and shouts of approval continued for nearly 50 seconds as Mr. Trump repeatedly thanked the audience.
Under the control of Democrat President Joe Biden and the people who surround him, the United States is being transformed into "almost a communistic state," Mr. Trump said. The U.S. Department of Justice (DOJ) and FBI have gone after "not only me," but also Catholics and parents who dare to challenge school boards on policies affecting children, he said.
Some recent revelations about alleged government corruption date to a pivotal event in his presidency, Mr. Trump said. In May 2017, when he fired then-FBI director James Comey, "it was like you threw a rock at a hornet's nest; the whole thing collapsed," Mr. Trump said.
He learned that "it was like a coup … they were trying to take me out," Mr. Trump said. He vowed to fire "a lot more" alleged bad actors if he is reelected.
Audience Boos 'Attacks'
During Tuesday's town hall gathering in Cedar Rapids, the crowd booed loudly–twice within a three-minute span–as Mr. Hannity described "never-ending attacks" on Mr. Trump, including Special Counsel Jack Smith's apparent imminent intent to hit the former president with another indictment.
Mr. Smith headed the investigation that produced dozens of charges against Mr. Trump last month for his handling of classified documents after his presidency ended in 2021. The looming indictment relates to Mr. Trump's actions surrounding the breach of the U.S. Capitol on Jan. 6, 2021, as Mr. Trump's supporters were protesting Congress' certification of Mr. Biden's 2020 election win.
Mr. Trump told the Iowa audience that it was odd for him to receive Mr. Smith's notice that a Washington grand jury was targeting him, on July 16, a Sunday. "Think of it. I don't think they've even sent a letter on a Sunday night. And they're in a rush because they want to interfere. It's interference with the election," Mr. Trump said. "It's election interference–never been done like this in the history of our country."
At the same time, Mr. Trump is the target of an election interference probe in Georgia for his dispute over the 2020 election results there. Prosecutor Fani Willis, a Democrat, is expected to reveal a grand jury's charging decisions within weeks or even days. Another Democrat prosecutor, Alvin Bragg, secured a New York indictment against Mr. Trump in March relating to hush money payments.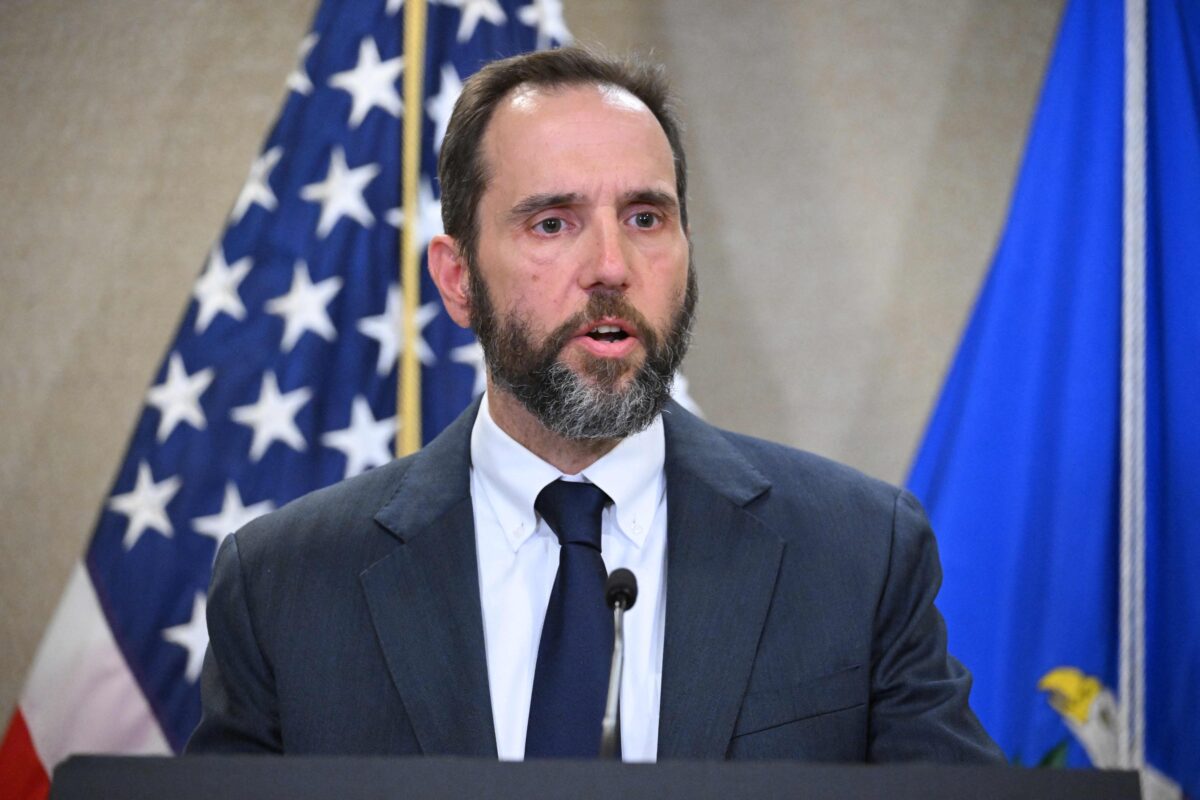 Biden Allegations
When Mr. Hannity told Mr. Trump that he seems to be undaunted while facing such tribulations, Mr. Trump responded: "No, it bothers me. It bothers me for everybody in this incredible sold-out audience."
Mr. Hannity didn't give a headcount but said "thousands" of people lined up for a chance to participate. Although the event was described as a "town hall," audience members weren't given a chance to ask questions during the segment that aired Tuesday evening hours after it was recorded.
One of the loudest applause lines of the night came when Mr. Trump said: Congress "impeached me over a phone call…Why aren't they impeaching Biden for receiving tens of millions of dollars?"
The House Oversight Committee, headed by Republicans, has said it found evidence that members of Mr. Biden's family have received money from foreigners in what they say was part of an influence-peddling scheme. The investigation is continuing, and House Republicans have vowed to hold Mr. Biden accountable. The president and his son, Hunter Biden, have repeatedly refuted these allegations, calling them "baseless."
Mr. Trump decried what he described as a two-tiered justice system that allows entrenched politicians to avoid punishment while political renegades or outsiders are targeted. Mr. Trump pointed out that authorities indicted him for classified materials, which he argues the Presidential Records Act entitled him to keep. Yet Mr. Biden and 2016 presidential candidate Hillary Clinton have thus far avoided being held accountable for their own handling of classified materials, Mr. Trump said.
Iowa's Importance
In a notable departure from his recent speeches, Mr. Trump did not mention Florida Gov. Ron DeSantis, whom Mr. Trump is outdistancing in the current RealClear Politics average of opinion polls. Nationally, Mr. Trump was drawing about 54 percent of Republicans, compared with 20 percent backing DeSantis. In Iowa, the margin was slightly smaller but still lopsided, with Mr. Trump securing 48 percent of theoretical votes; Mr. DeSantis was polling at half that percentage.
Mr. Trump's Fox News appearance marked his second visit to Iowa this month; all presidential candidates covet the Hawkeye State for its early election precinct-level meetings called caucuses; a candidate who wins in Iowa's first-in-the-nation caucuses may gain momentum for later states' primary elections and caucuses.
Republicans will caucus in Iowa on Jan. 15, 2024.
Although Mr. Trump said he would prefer paper ballots and Election Day voting, he said he would join Mr. Hannity and others in calling for Republicans to use all legal means to secure more votes. Those include mail-in ballots, early voting, and ballot harvesting, in which some states allow surrogates to gather voters' ballots and deliver them to election officials.
Iowans applauded Mr. Trump when he described his years as president: "Everything was good. No inflation; best economy in history."